Welcome to the garden and studio of American painter, Barbara Rogers.
Rogers has exhibited widely, both nationally and internationally, including over 42 solo exhibitions at major galleries and museums in San Francisco, Seattle, New York, Chicago, Pittsburgh, Scottsdale, Germany, South Korea and the United Arab Emirates. Her work is in at least 19 major public and private collections including The San Francisco Museum of Modern Art, The Crocker Museum, The Scottsdale Museum of Contemporary Art, The Tucson Museum of Art, Arizona State University Museum of Art, The Oakland Museum of Art, and The San Jose Museum of Art.
Current
2000s
1990s
1980s
1970s
1960s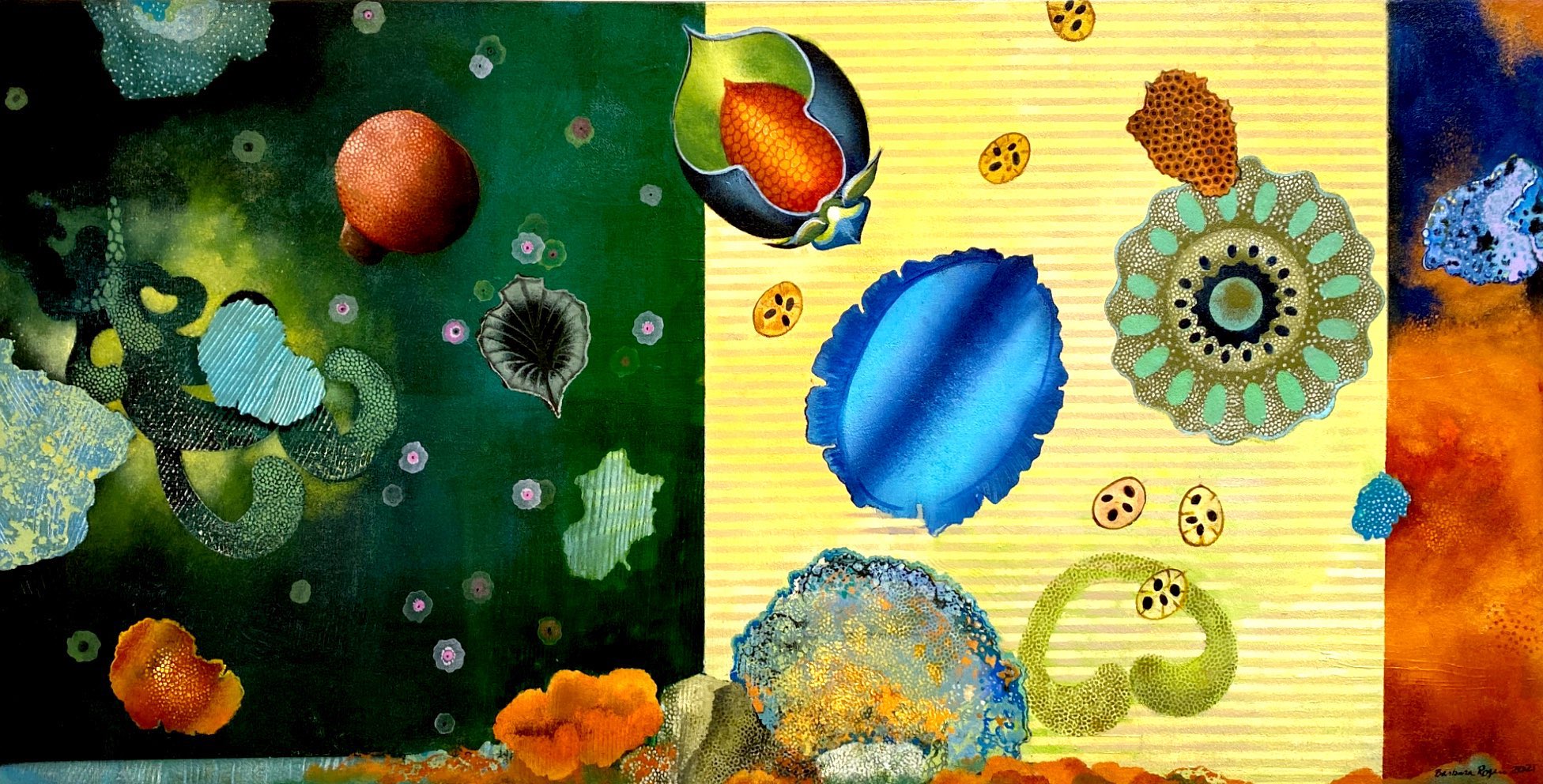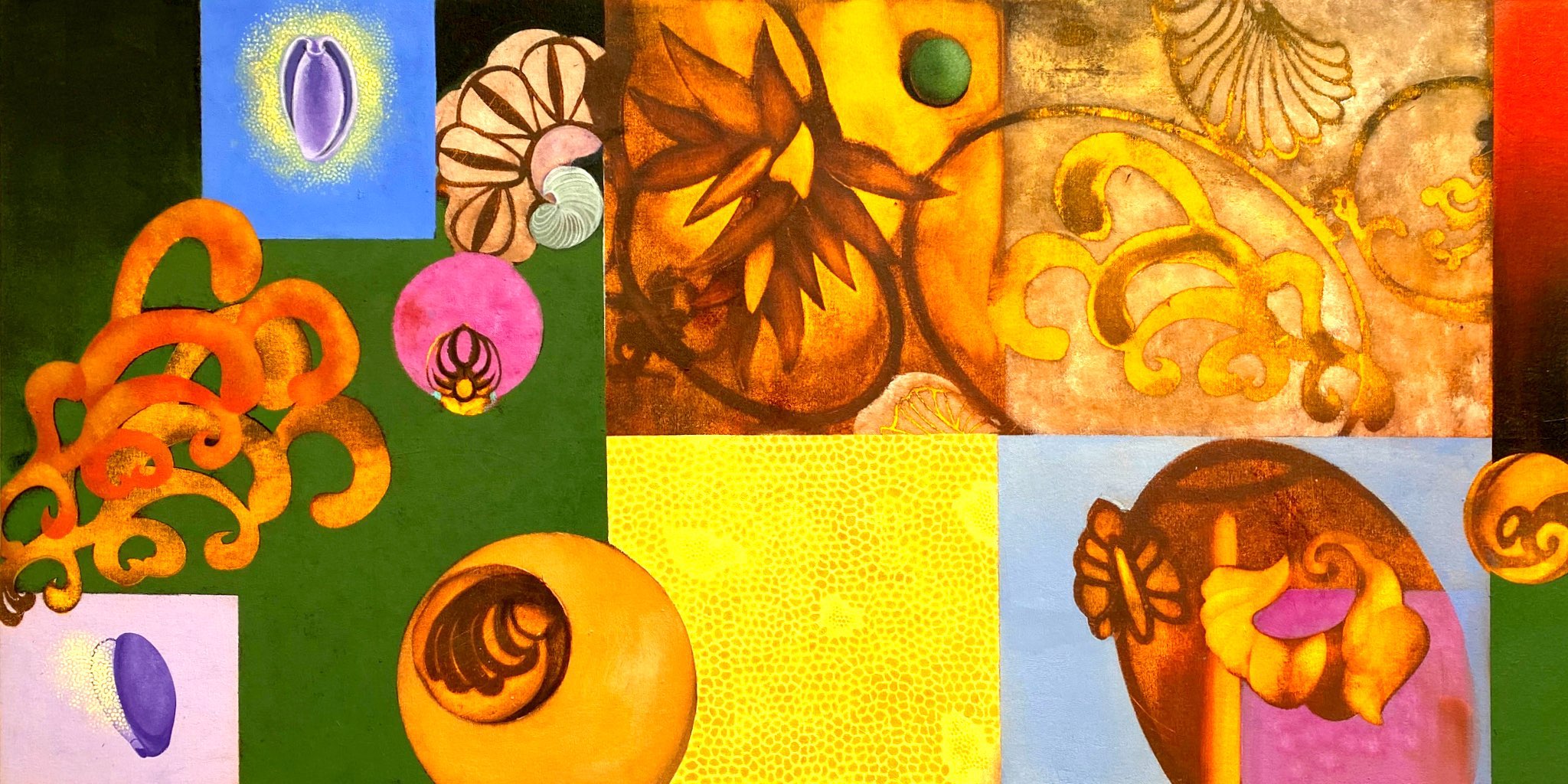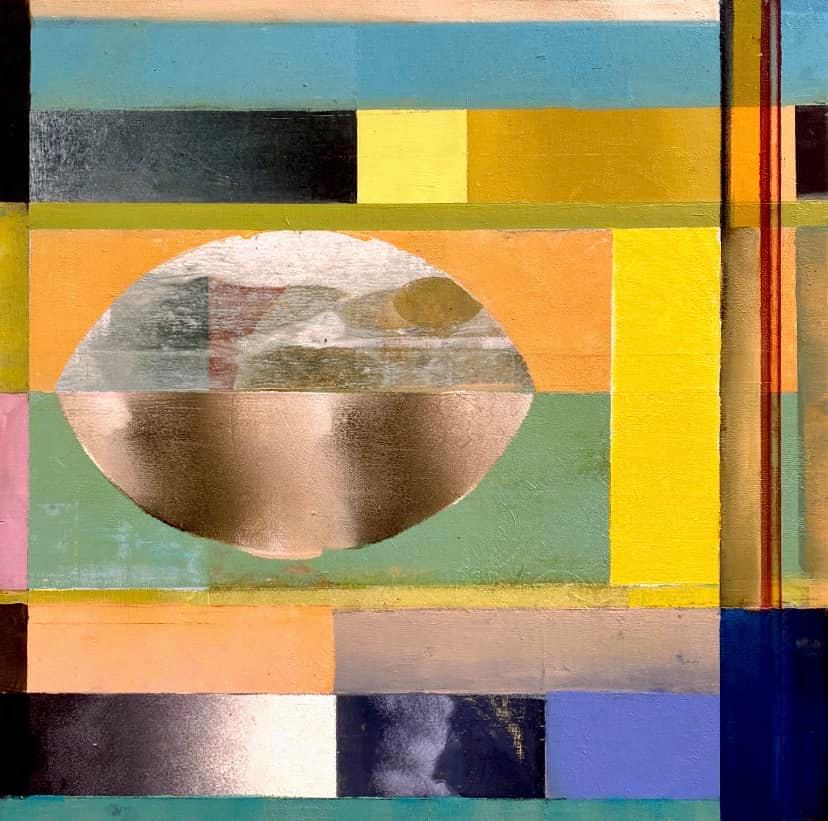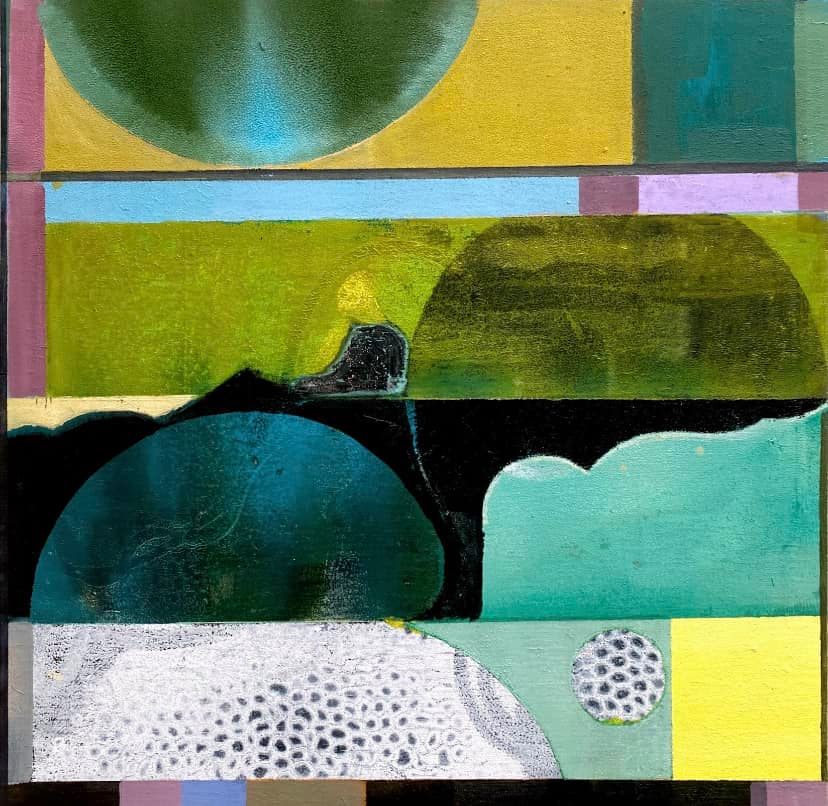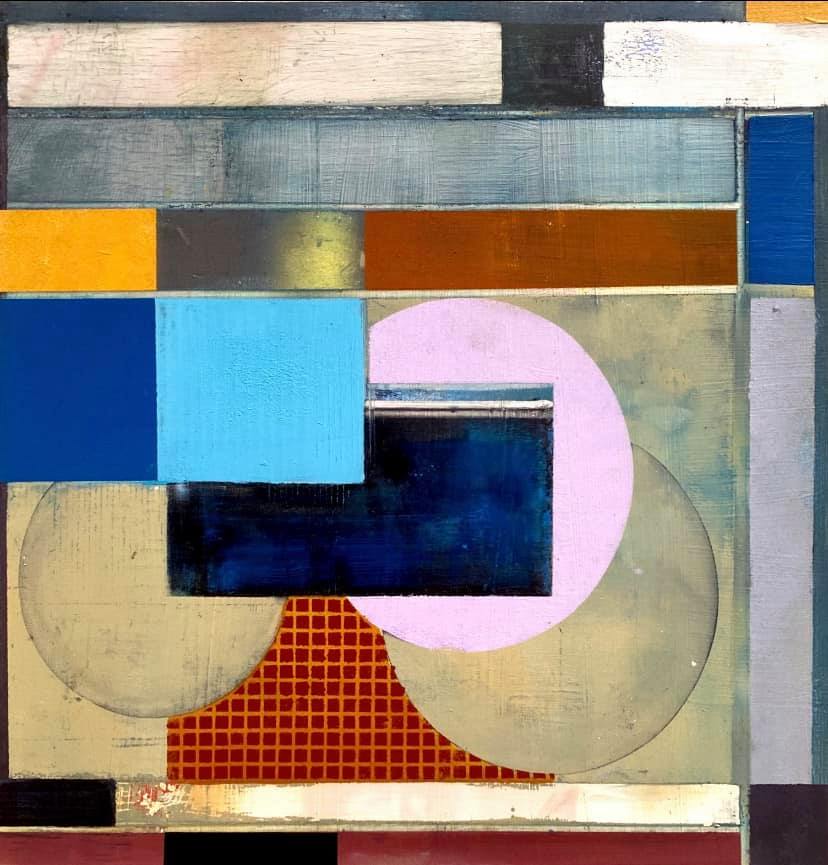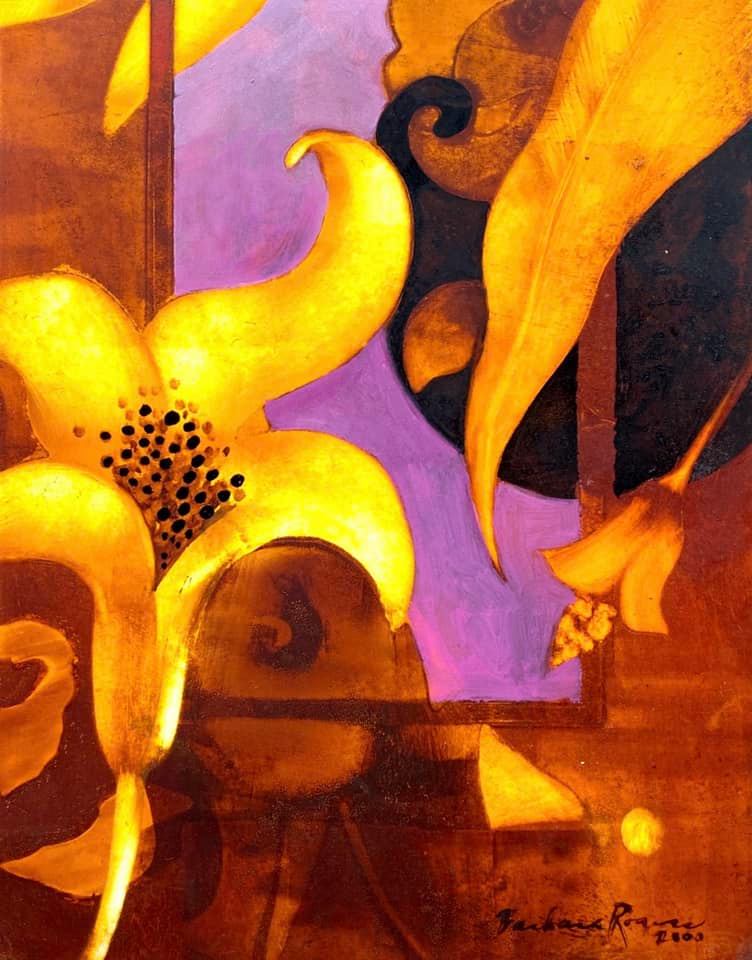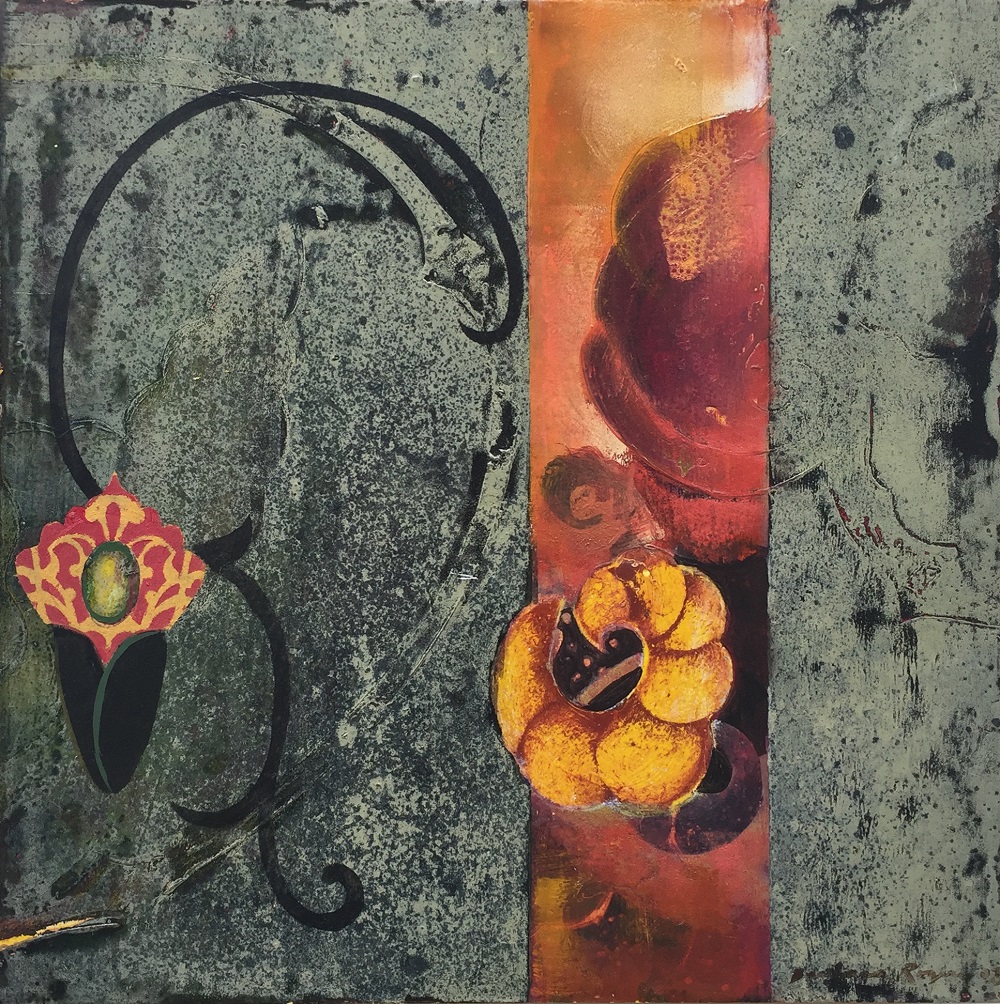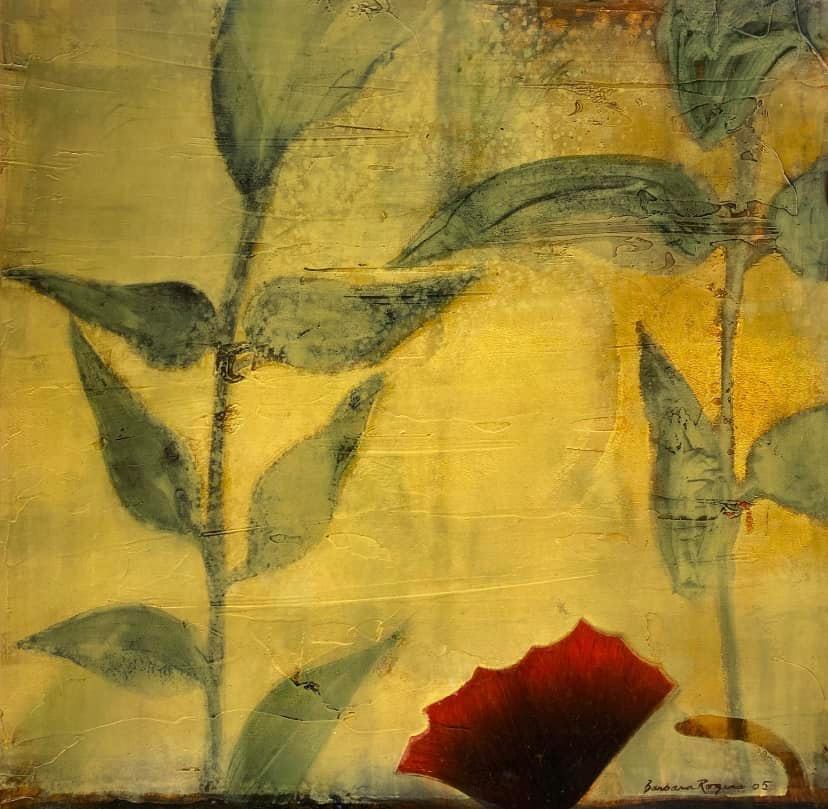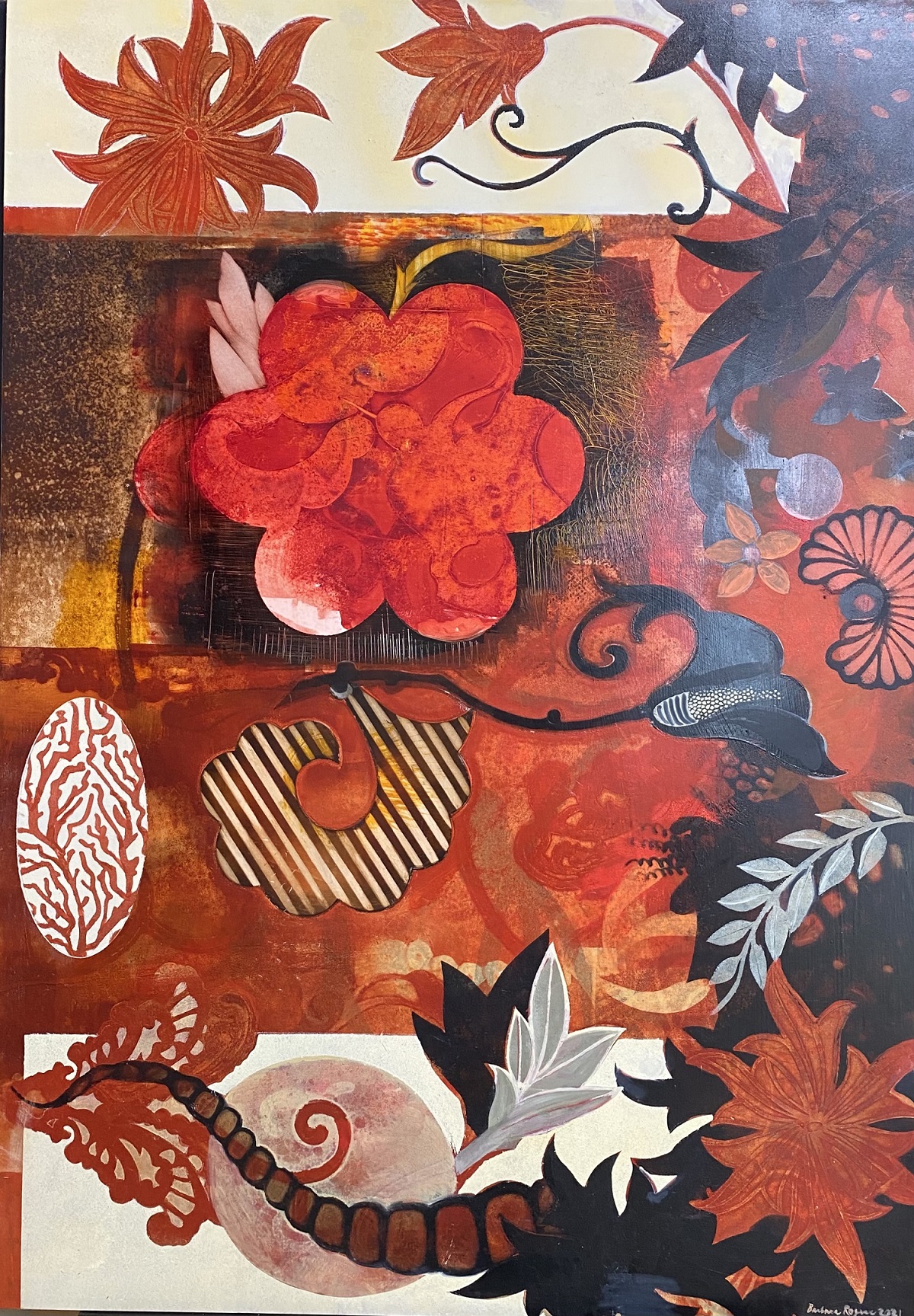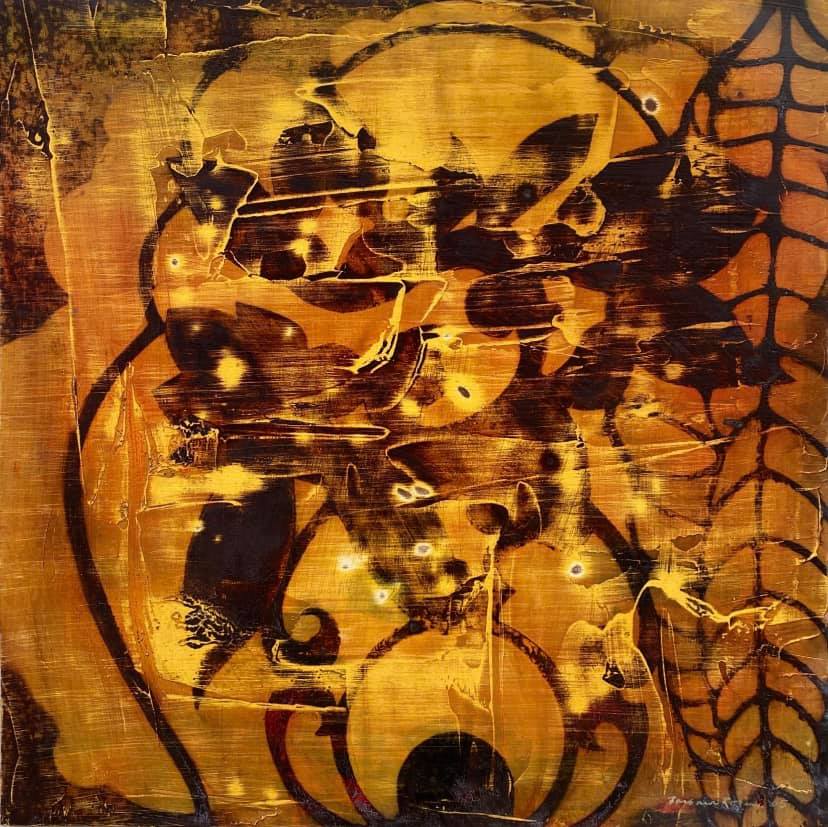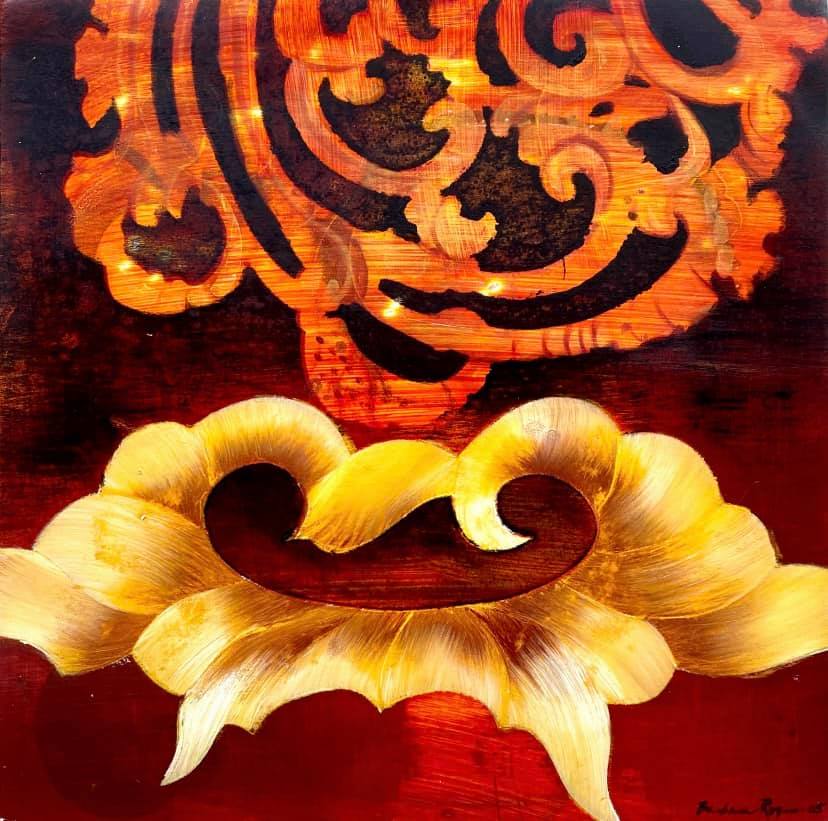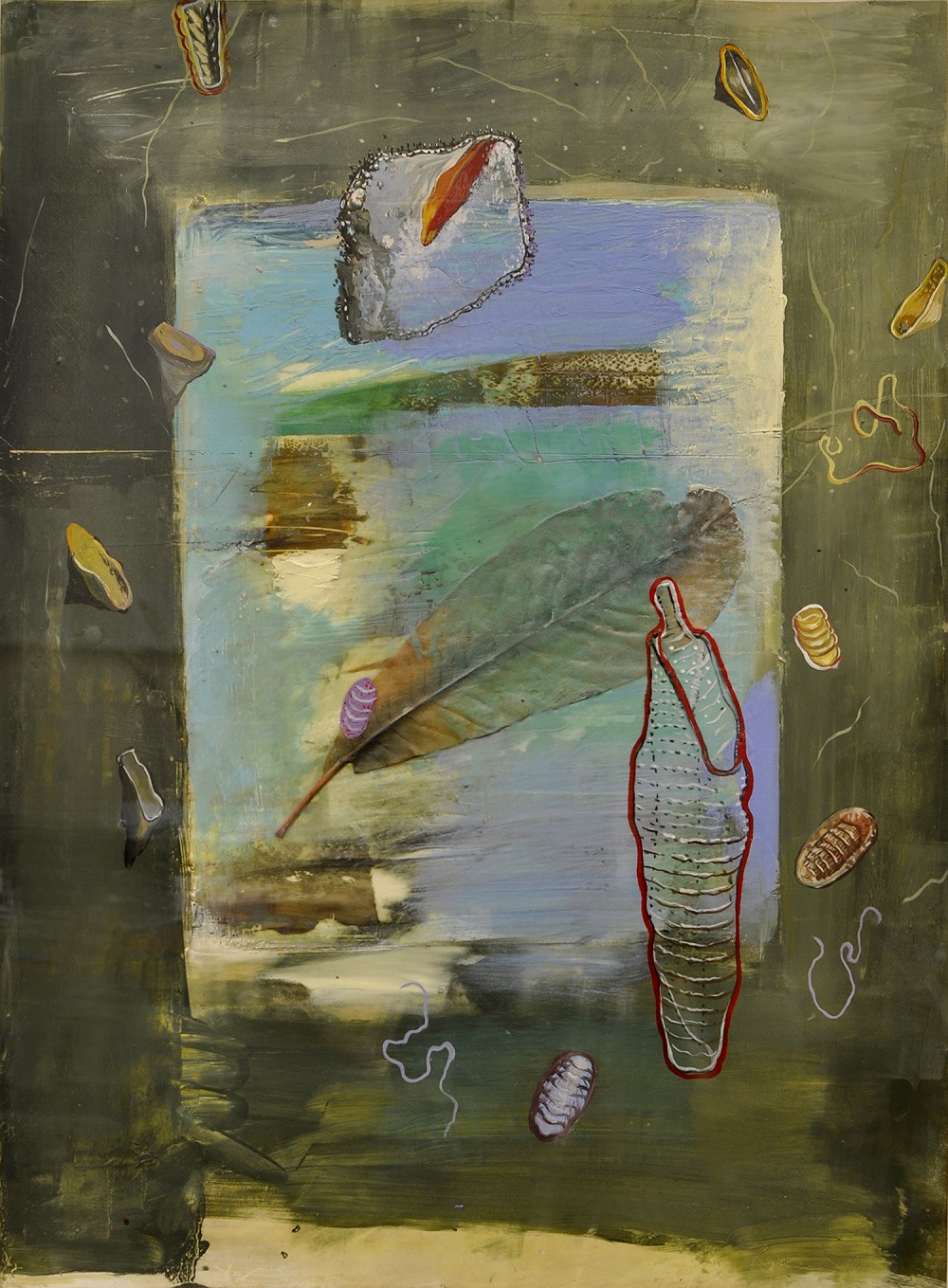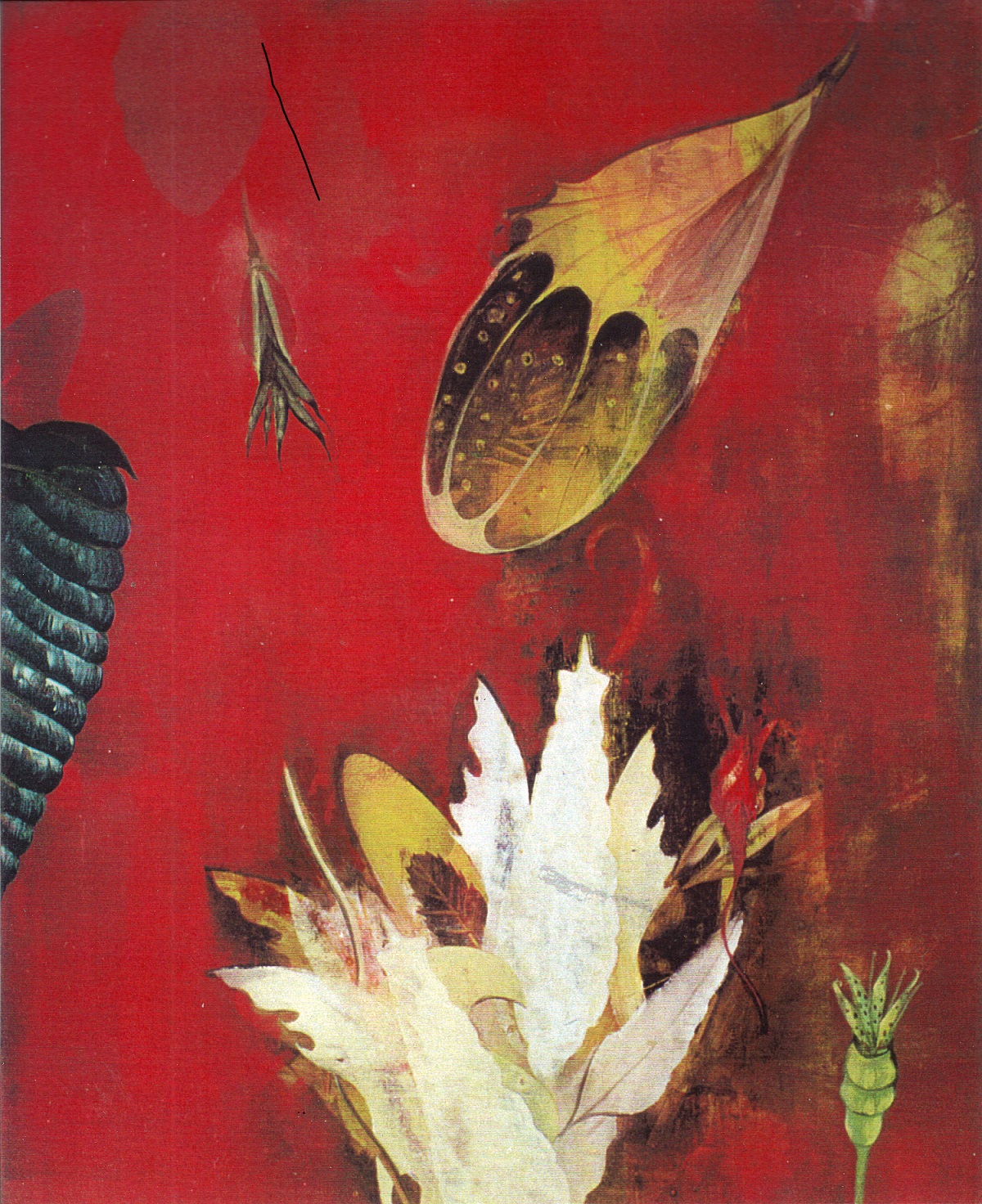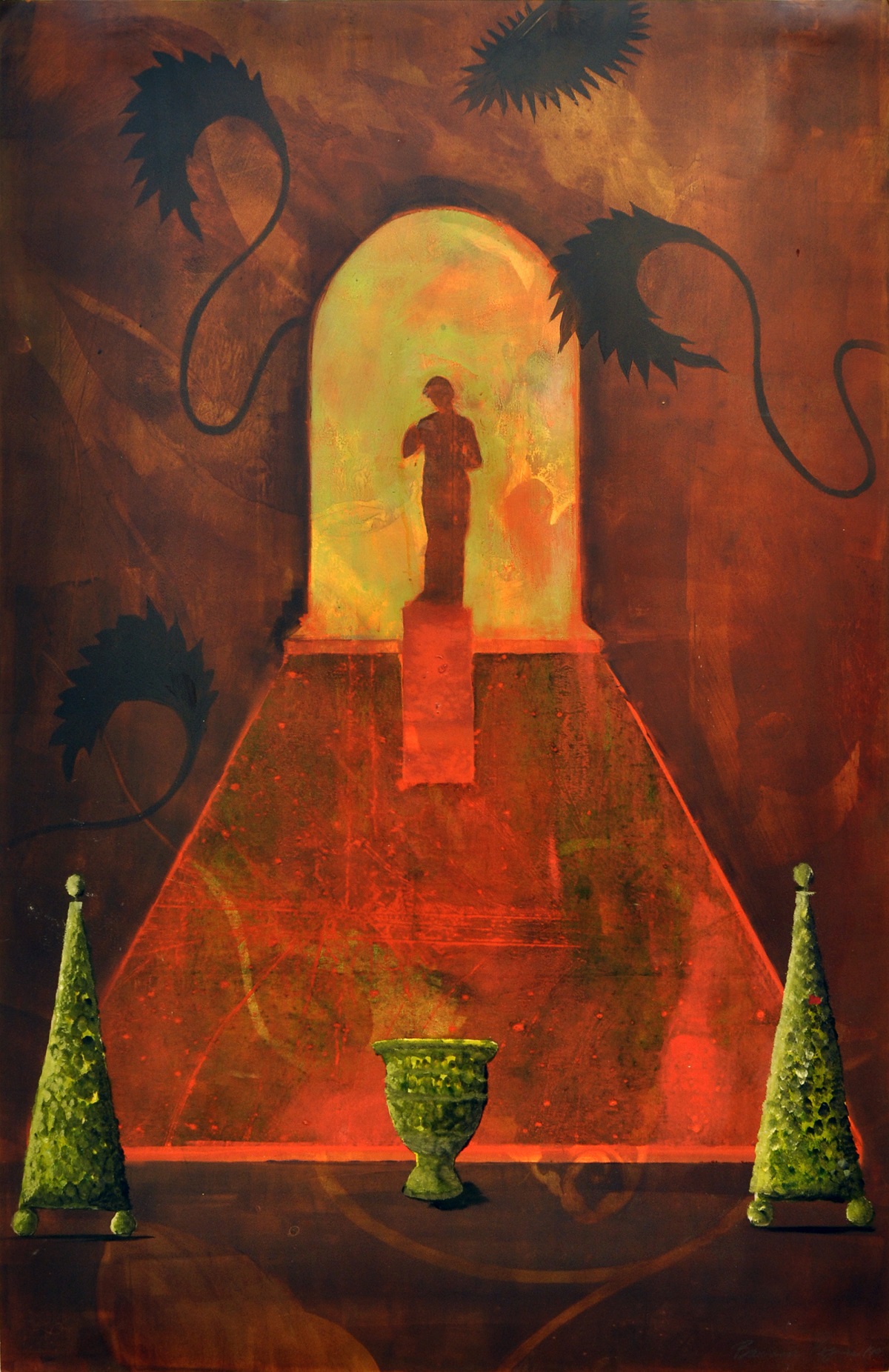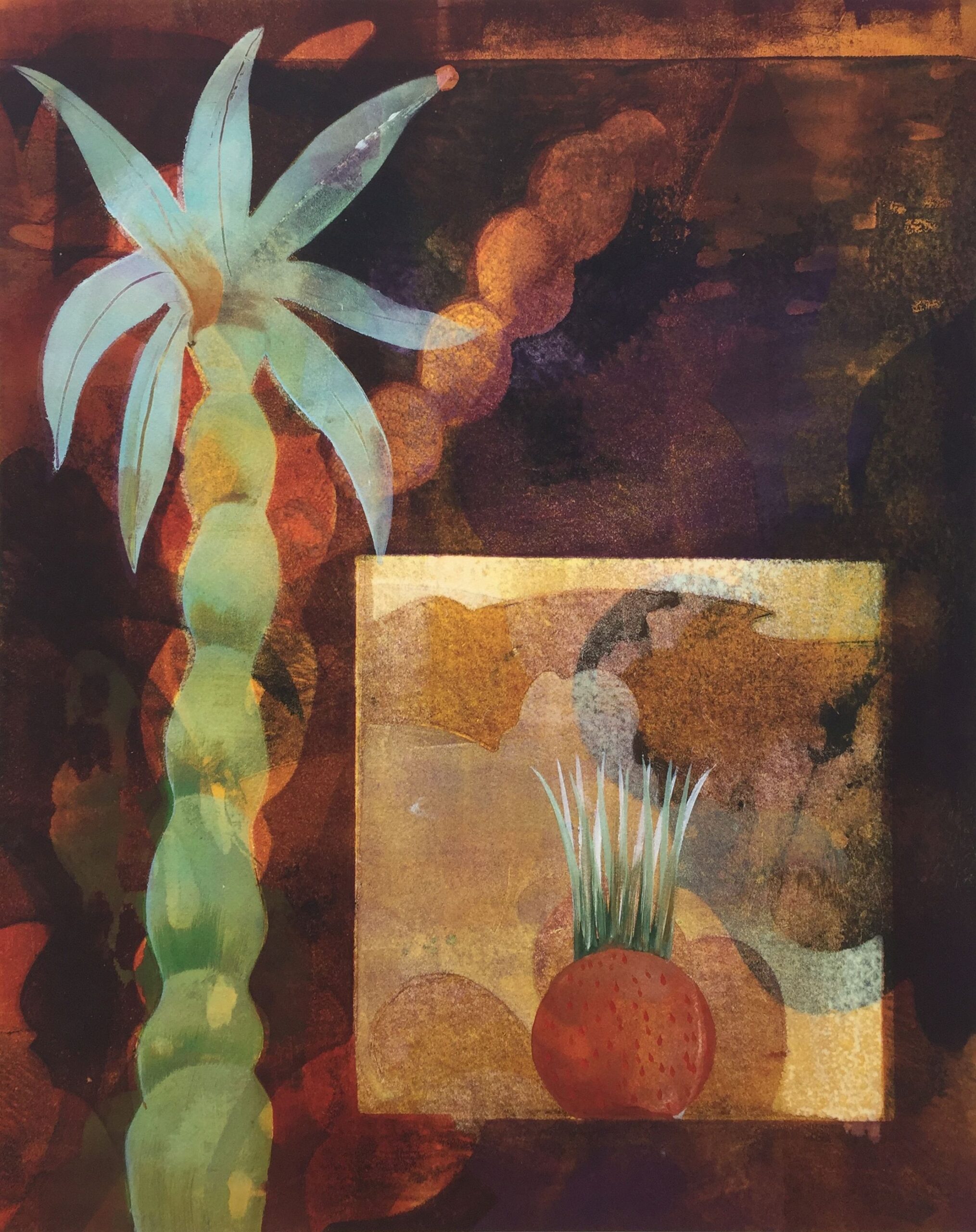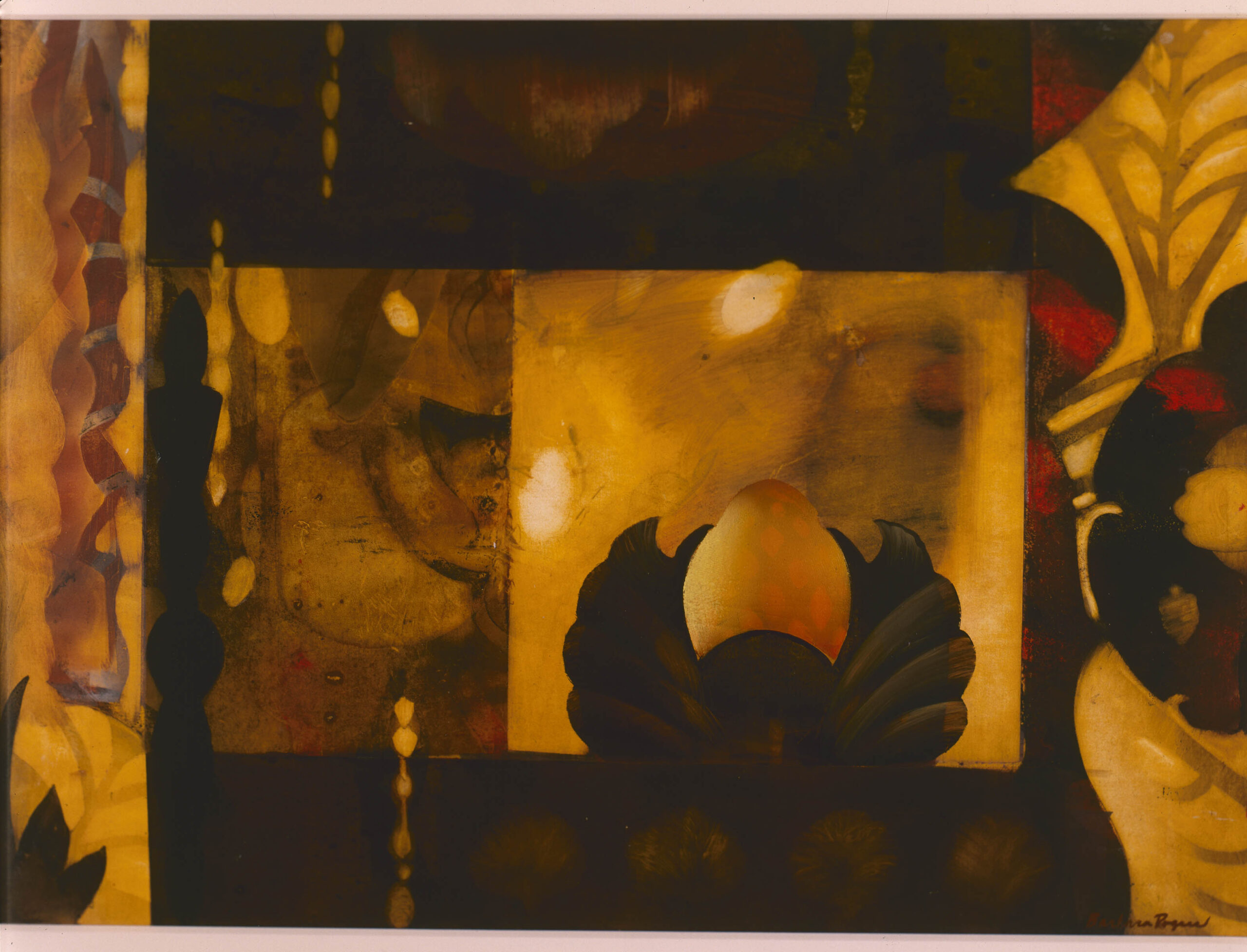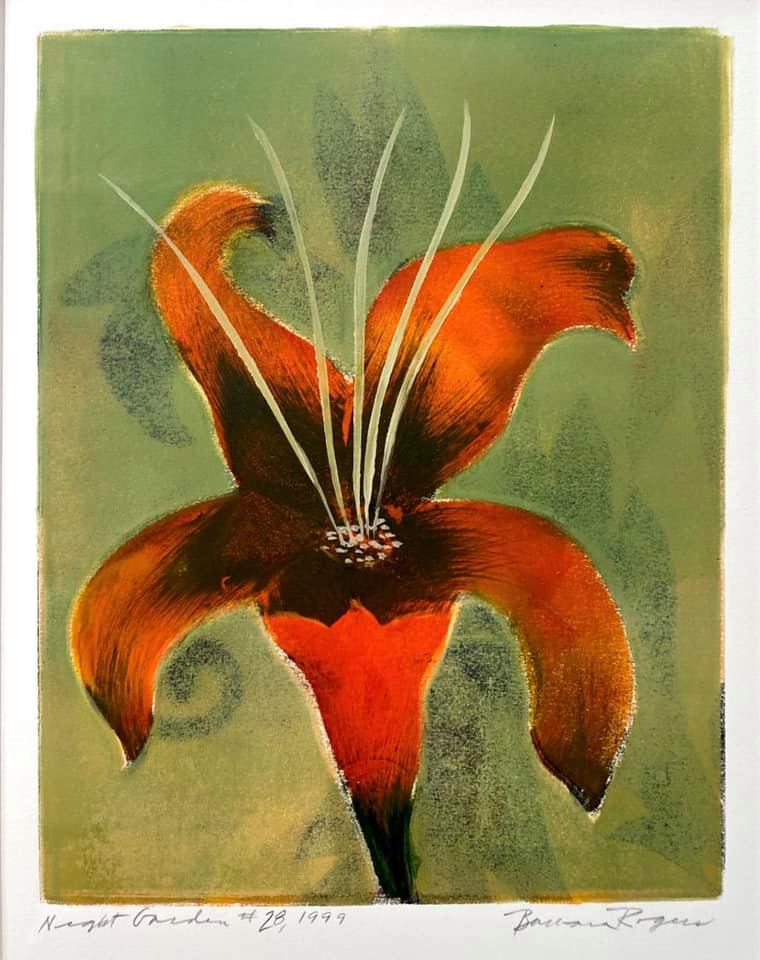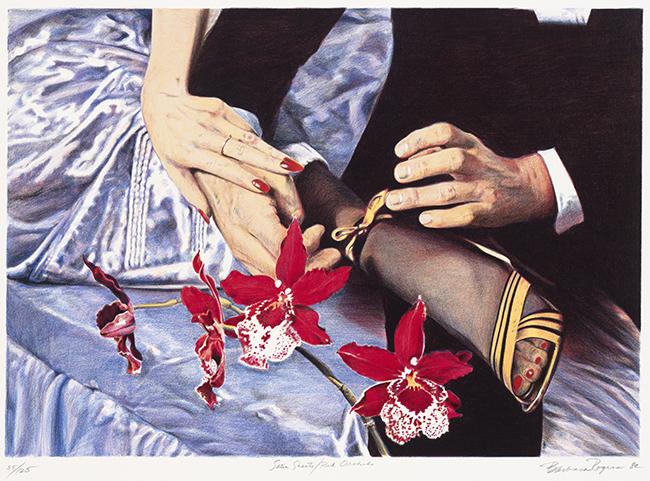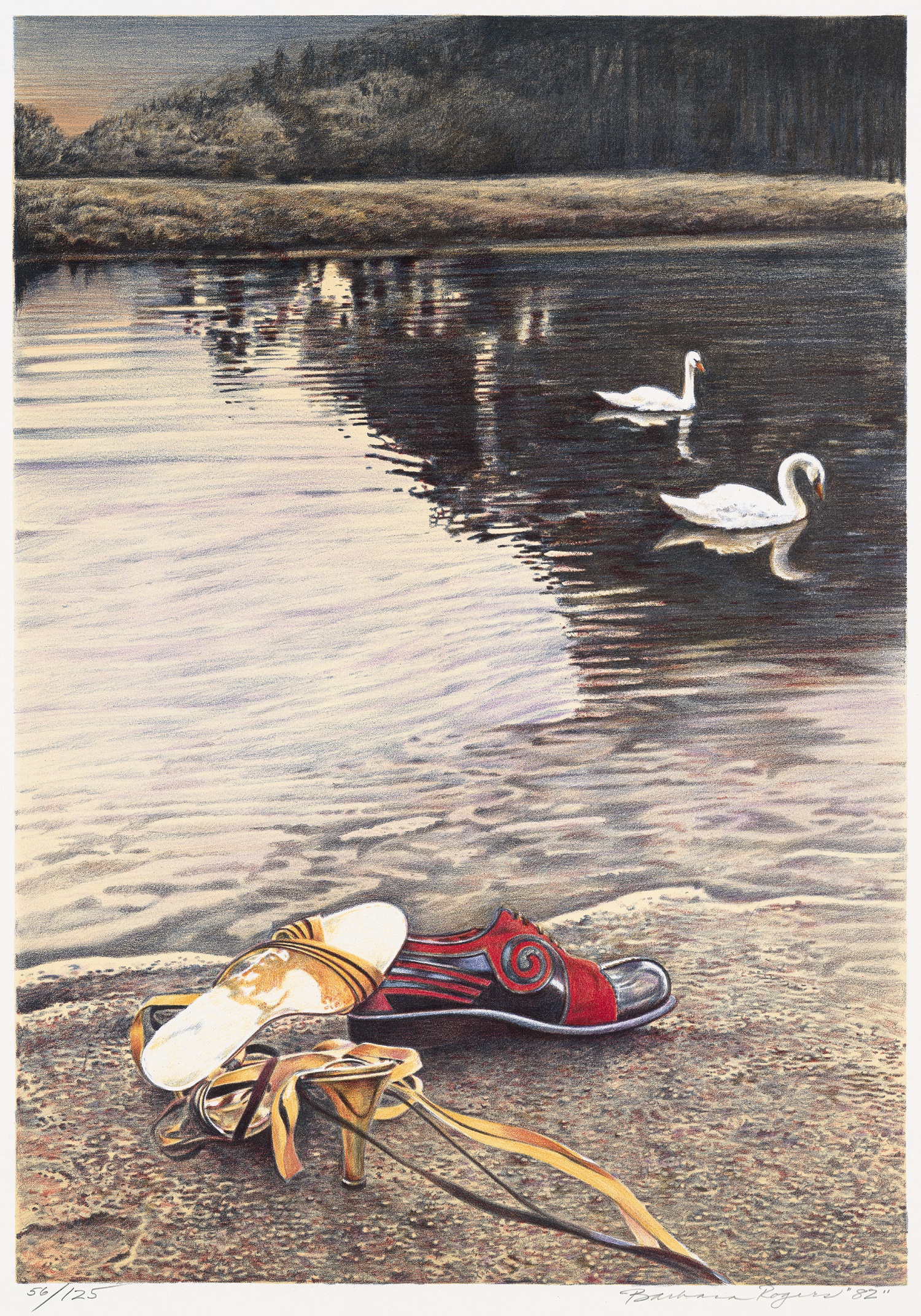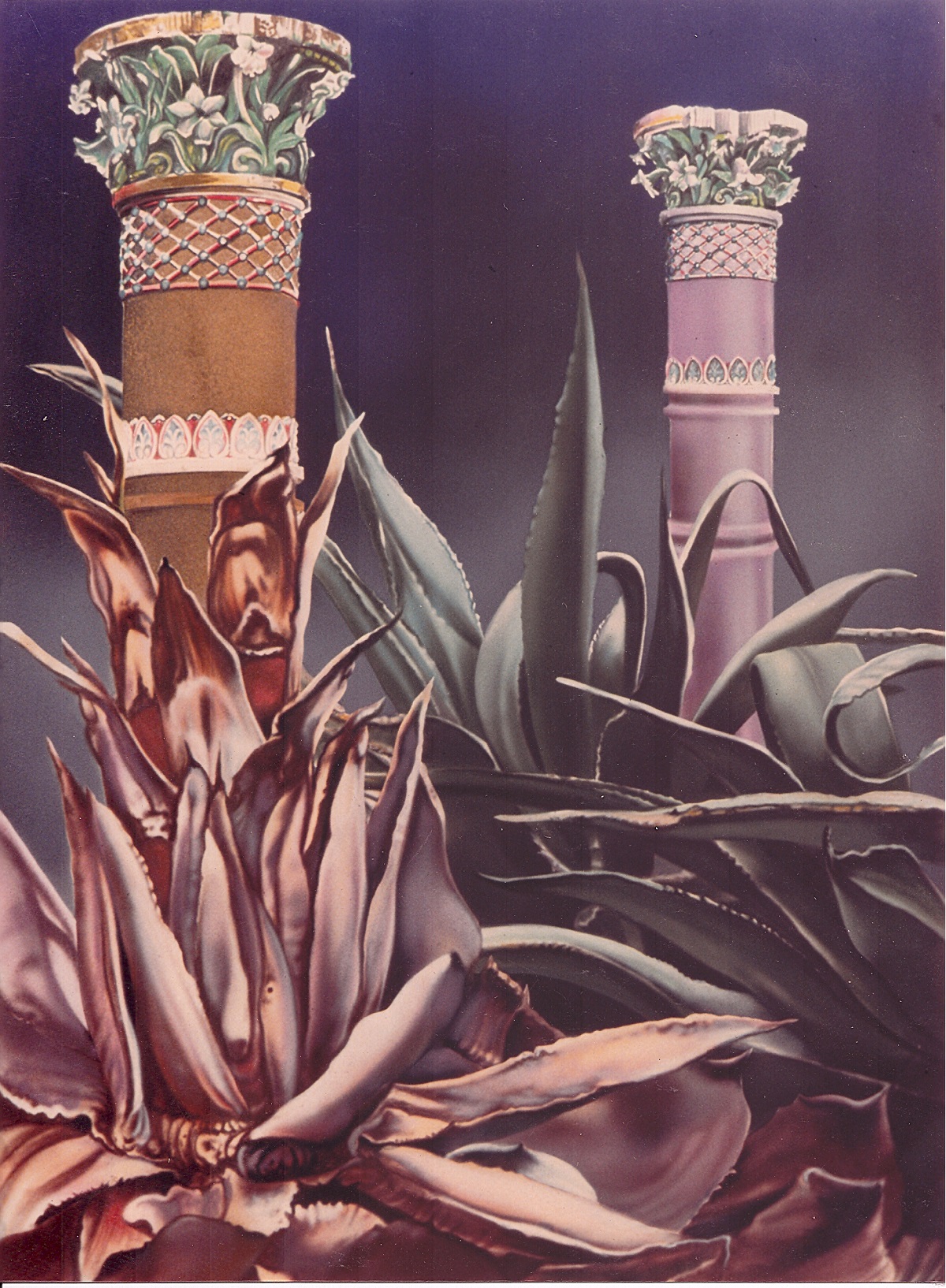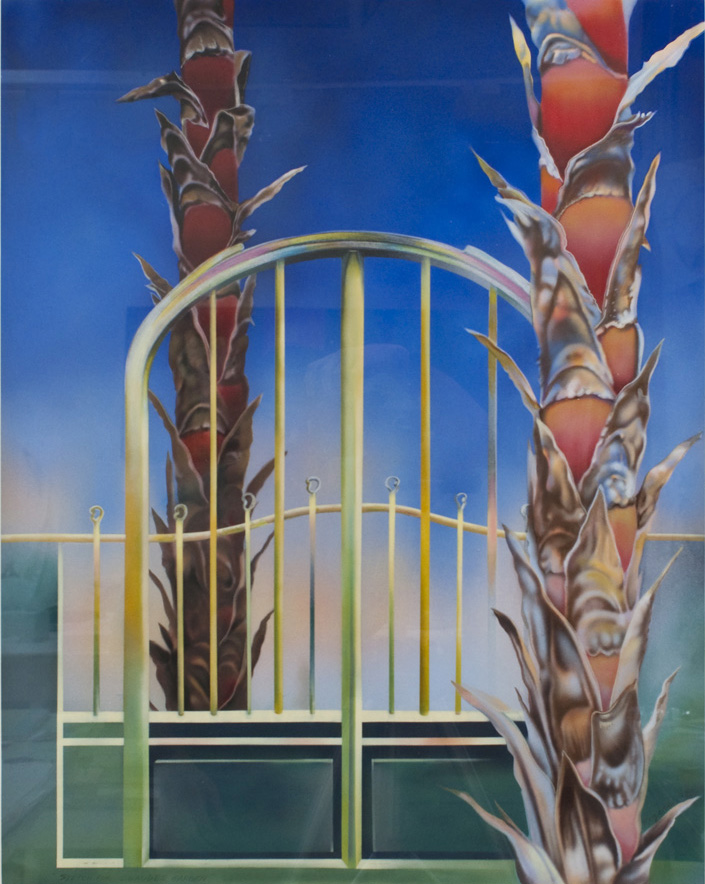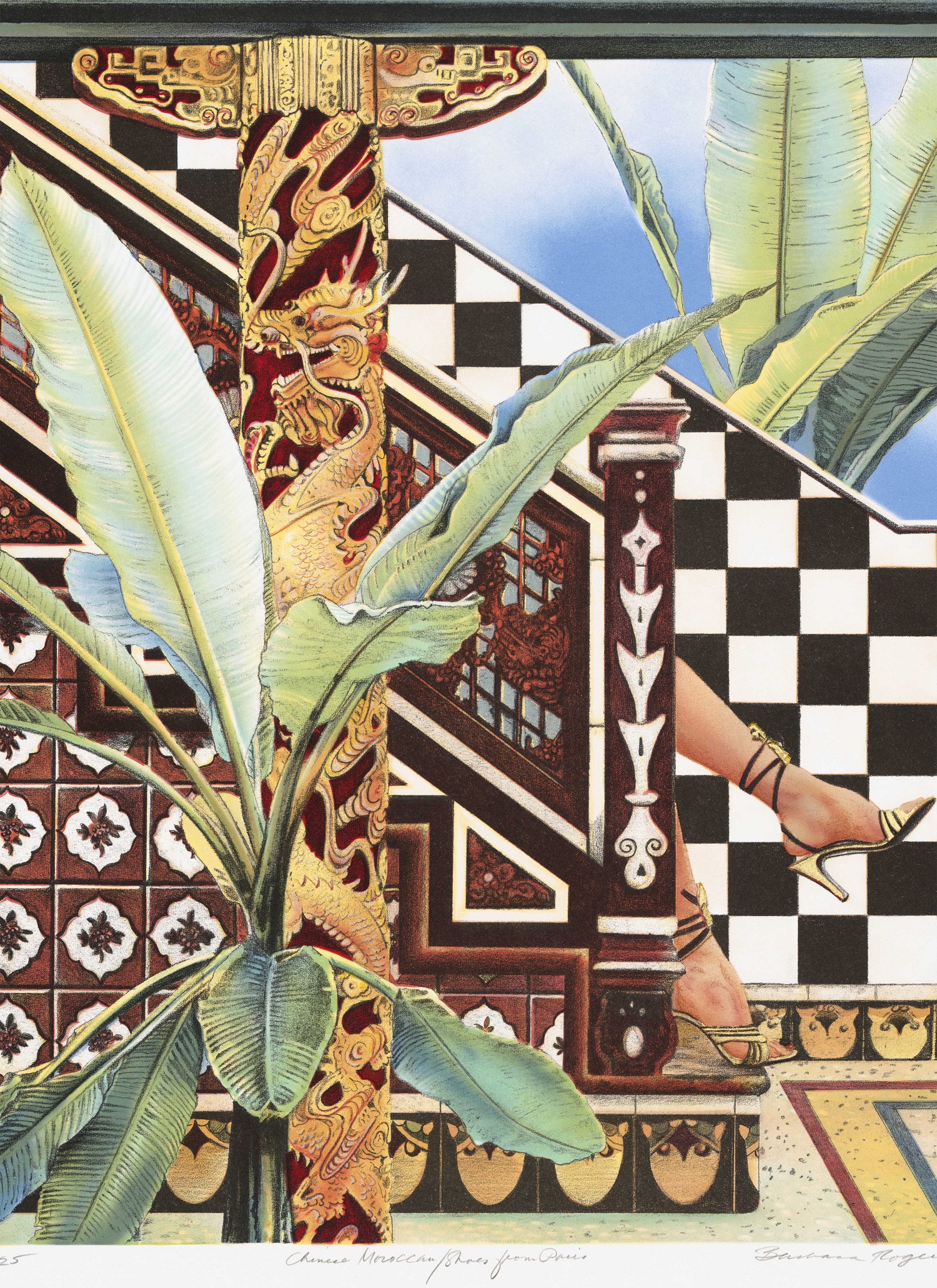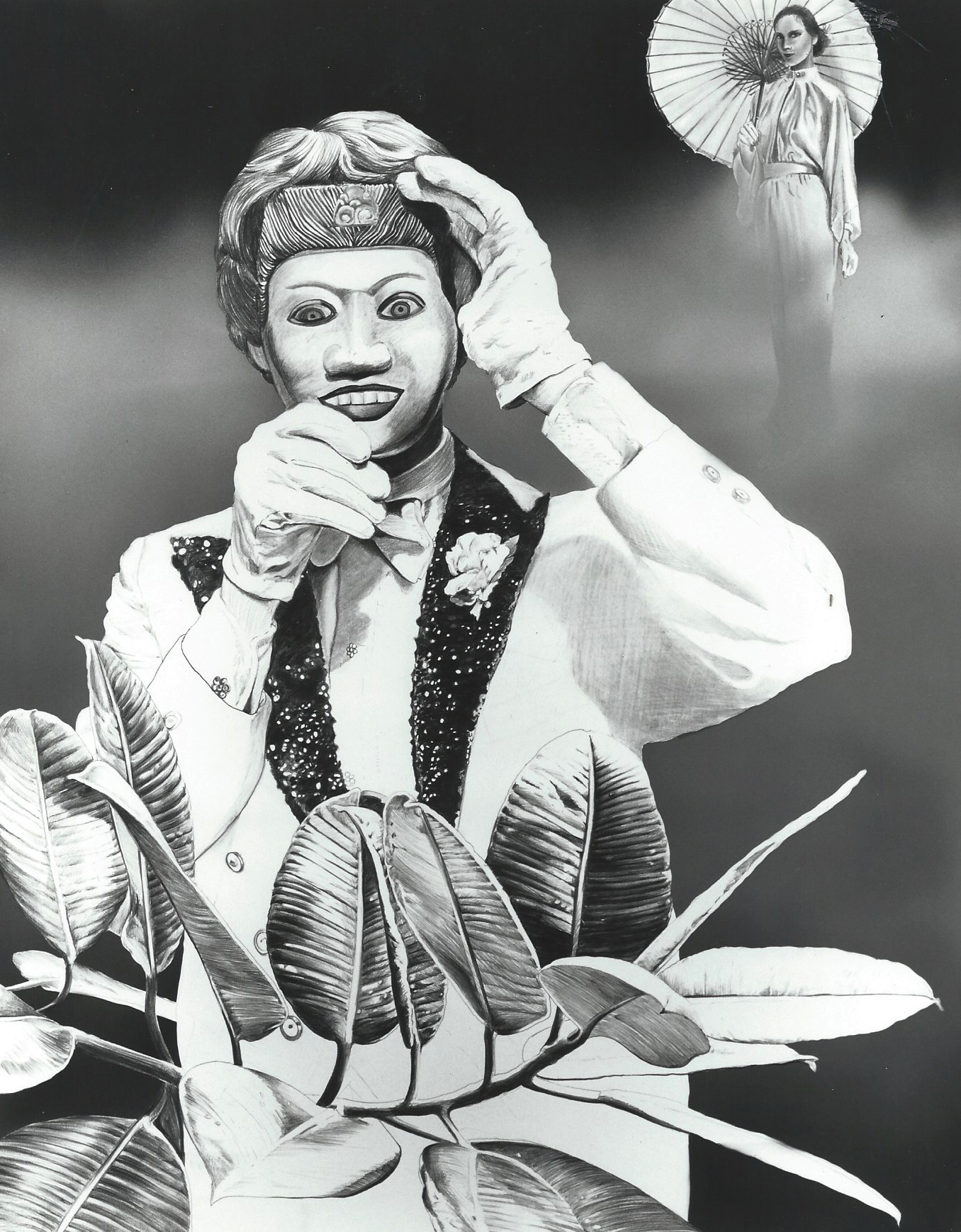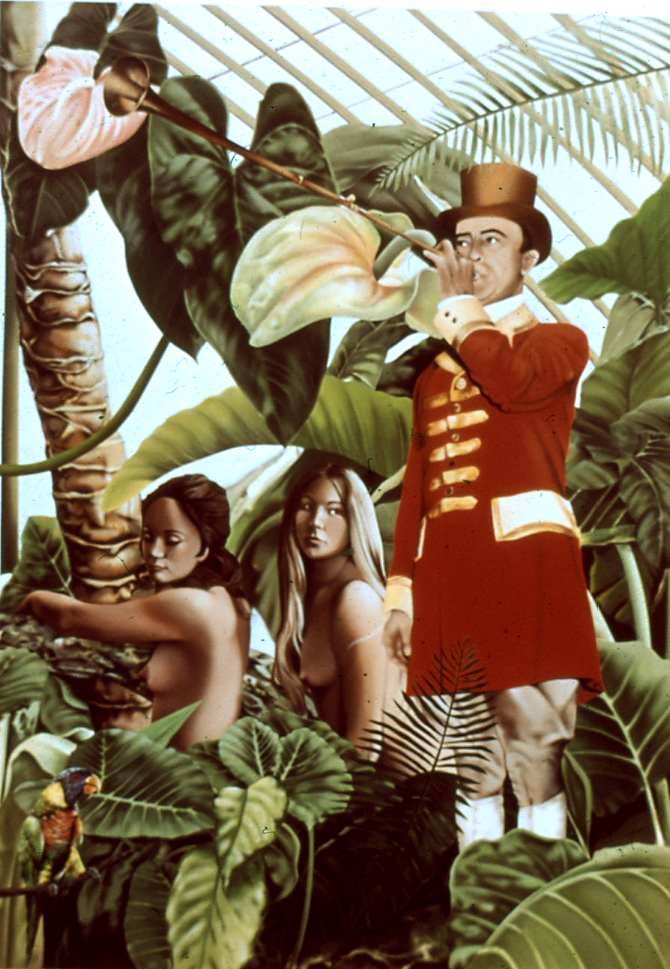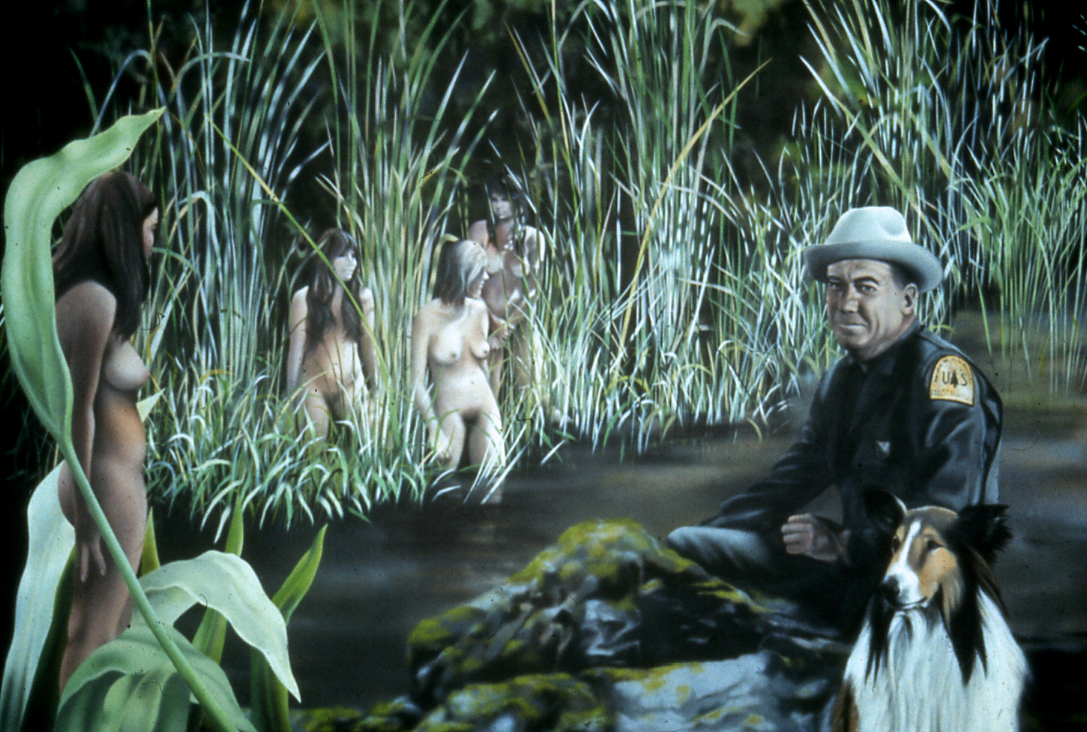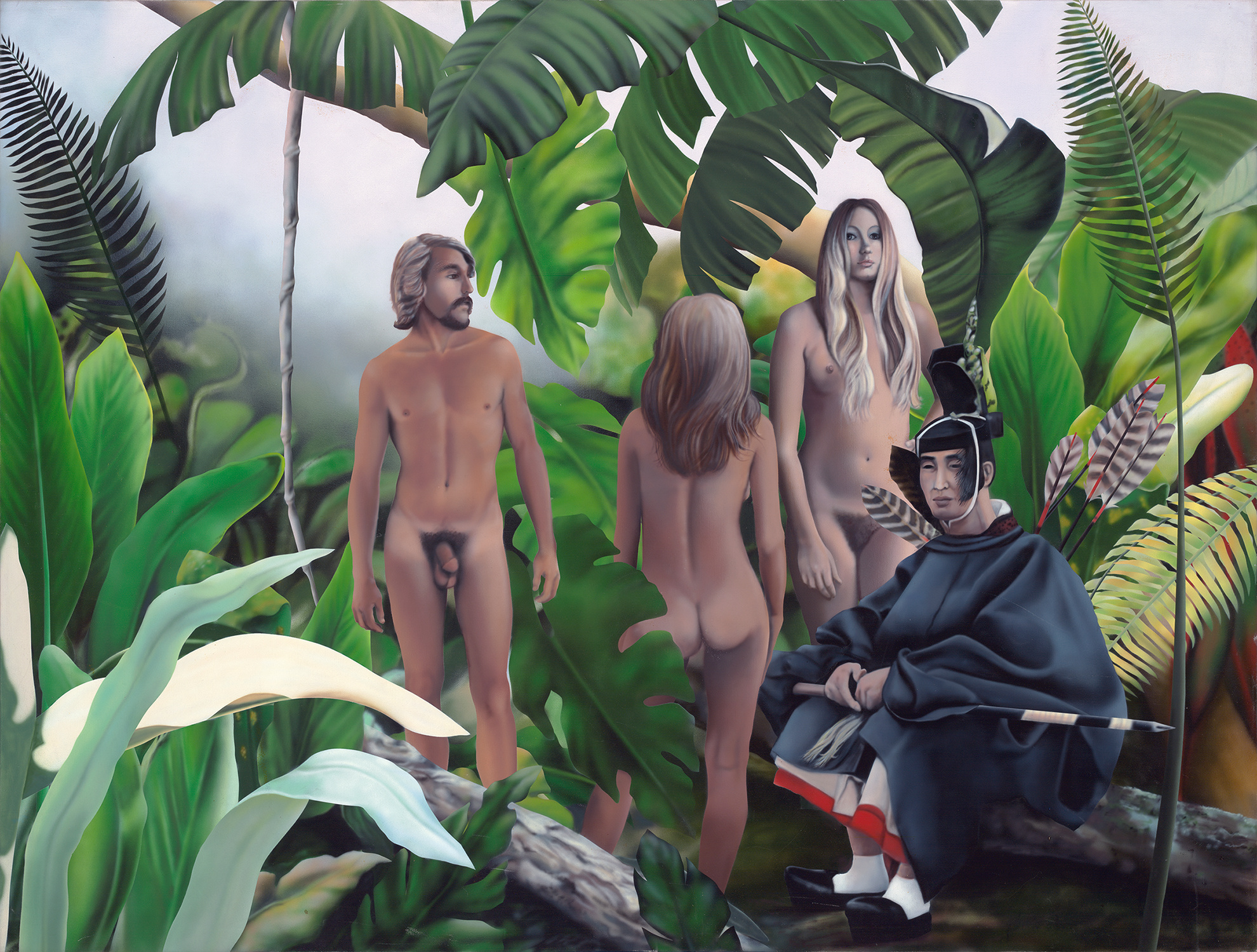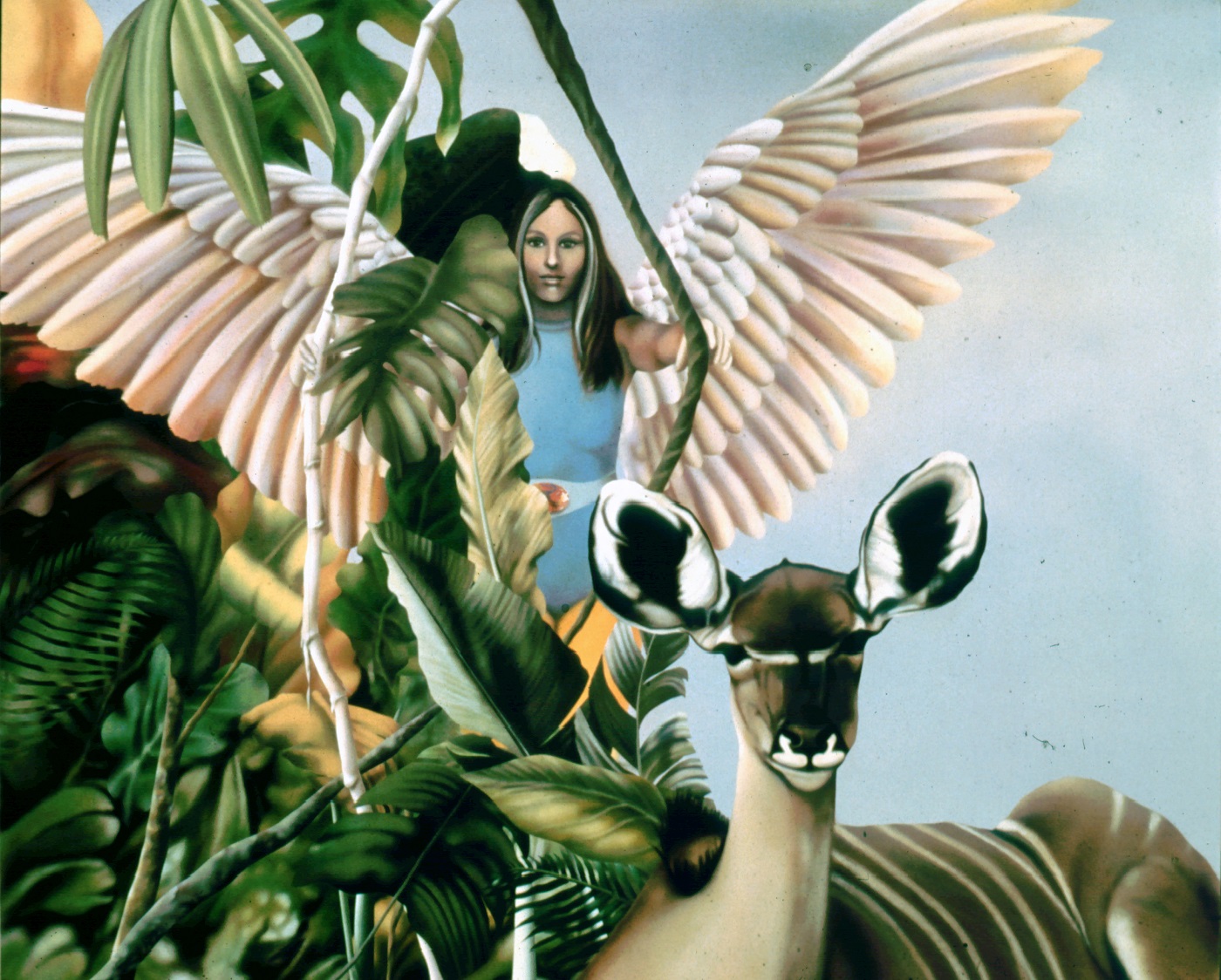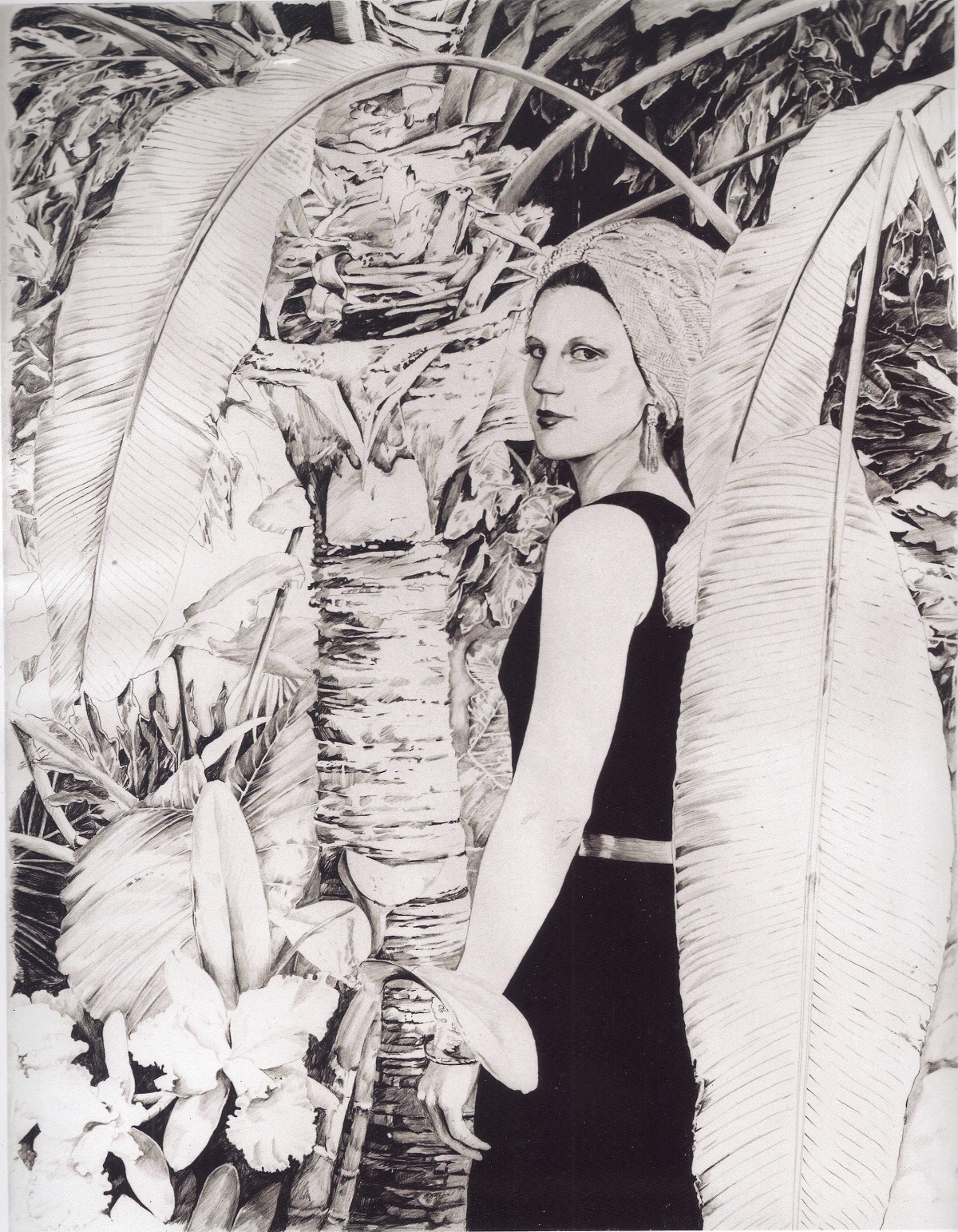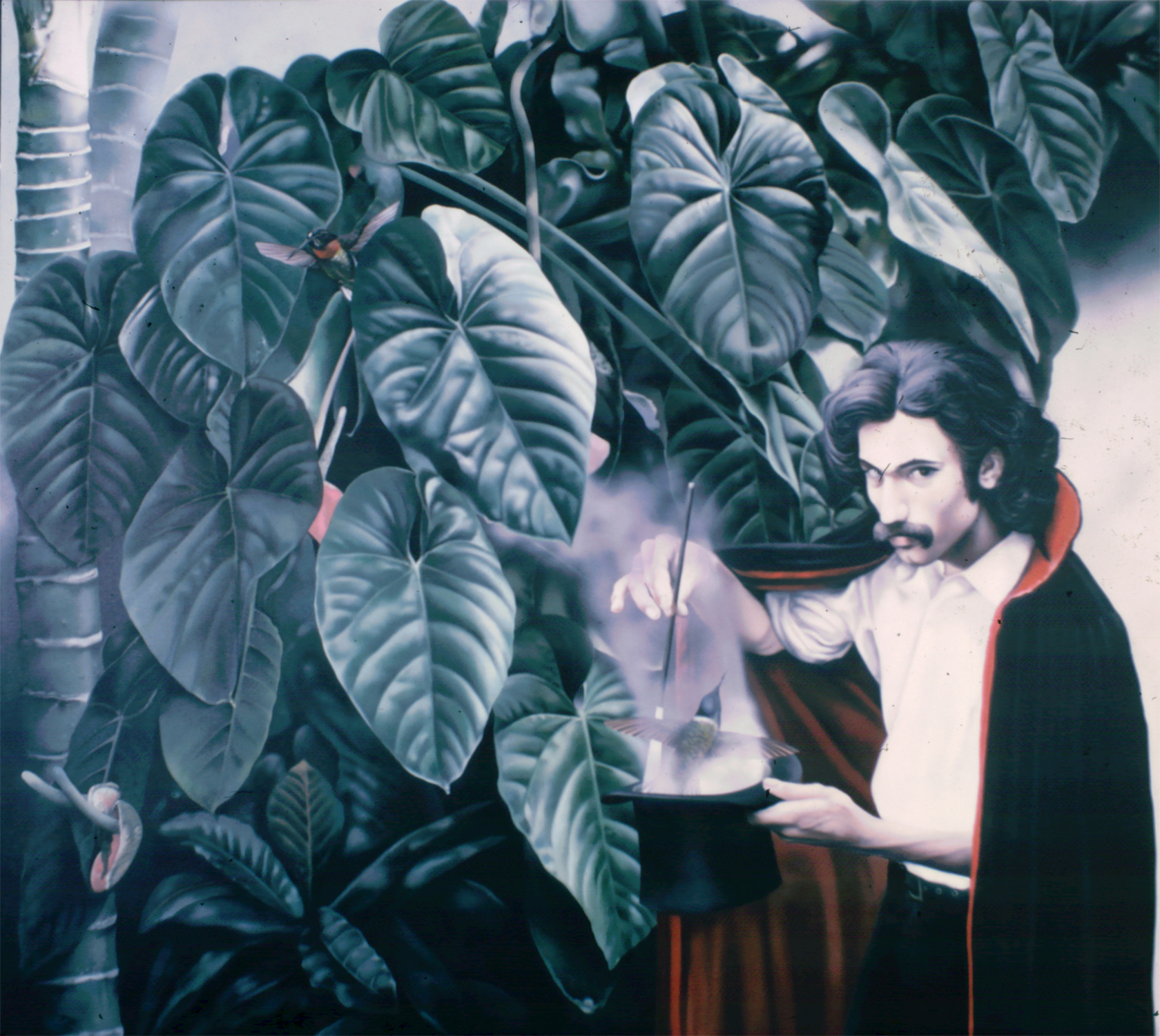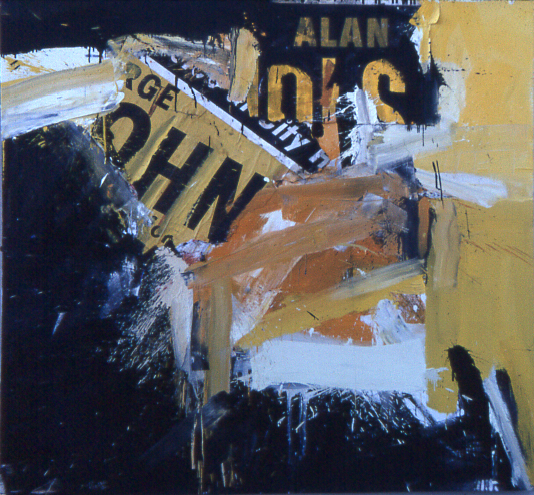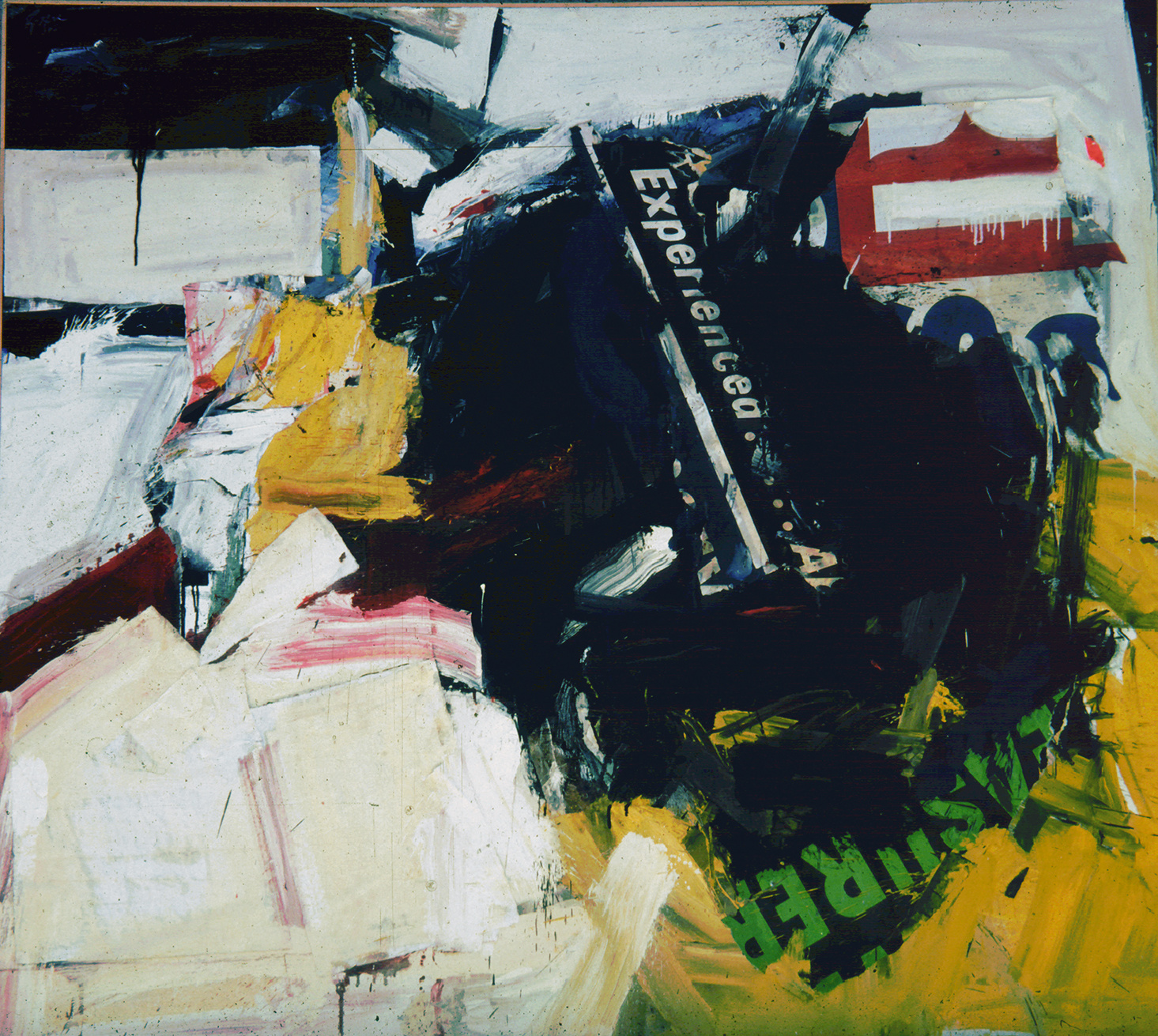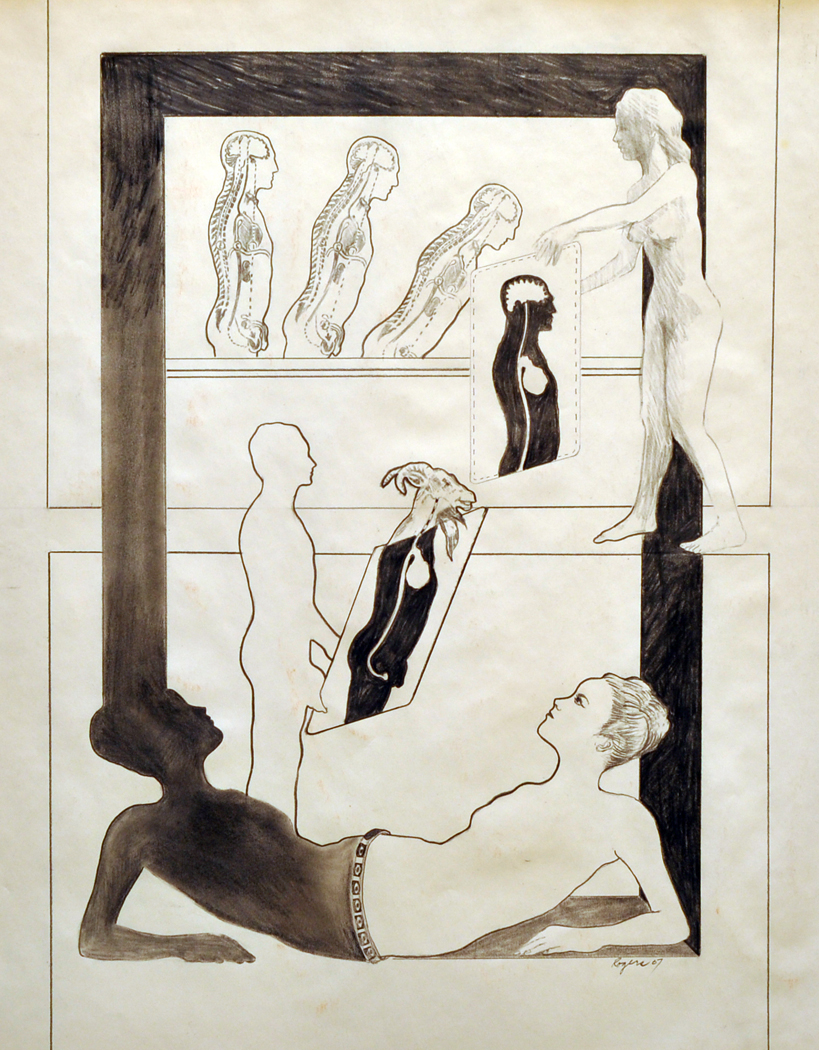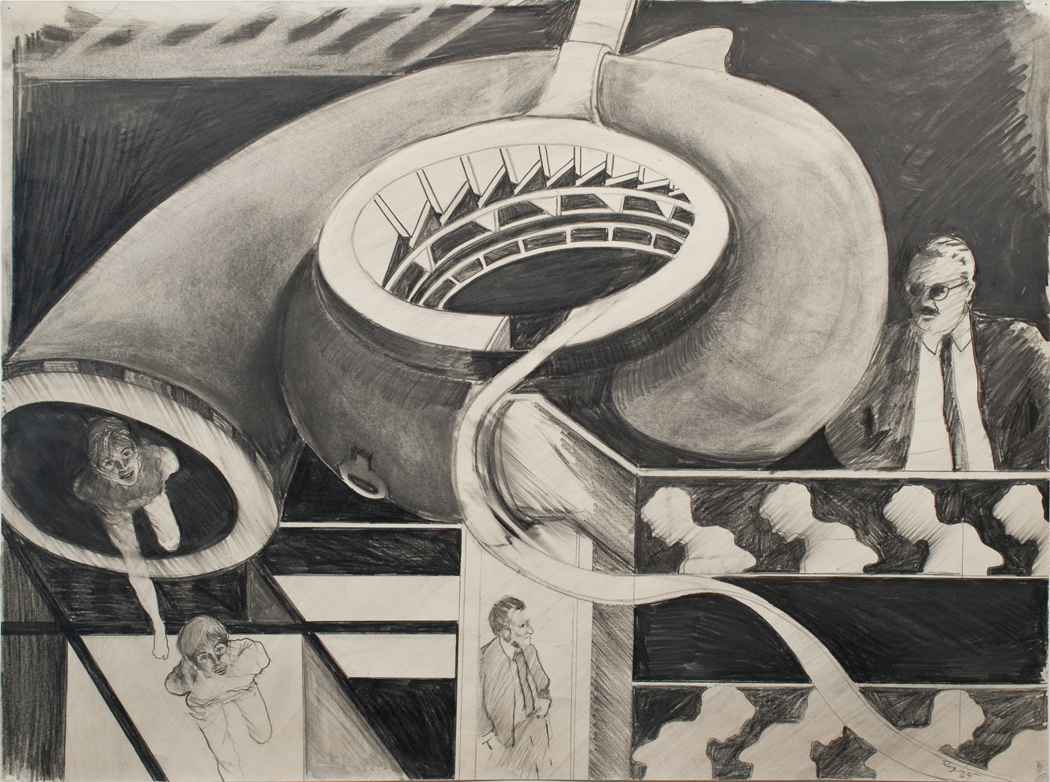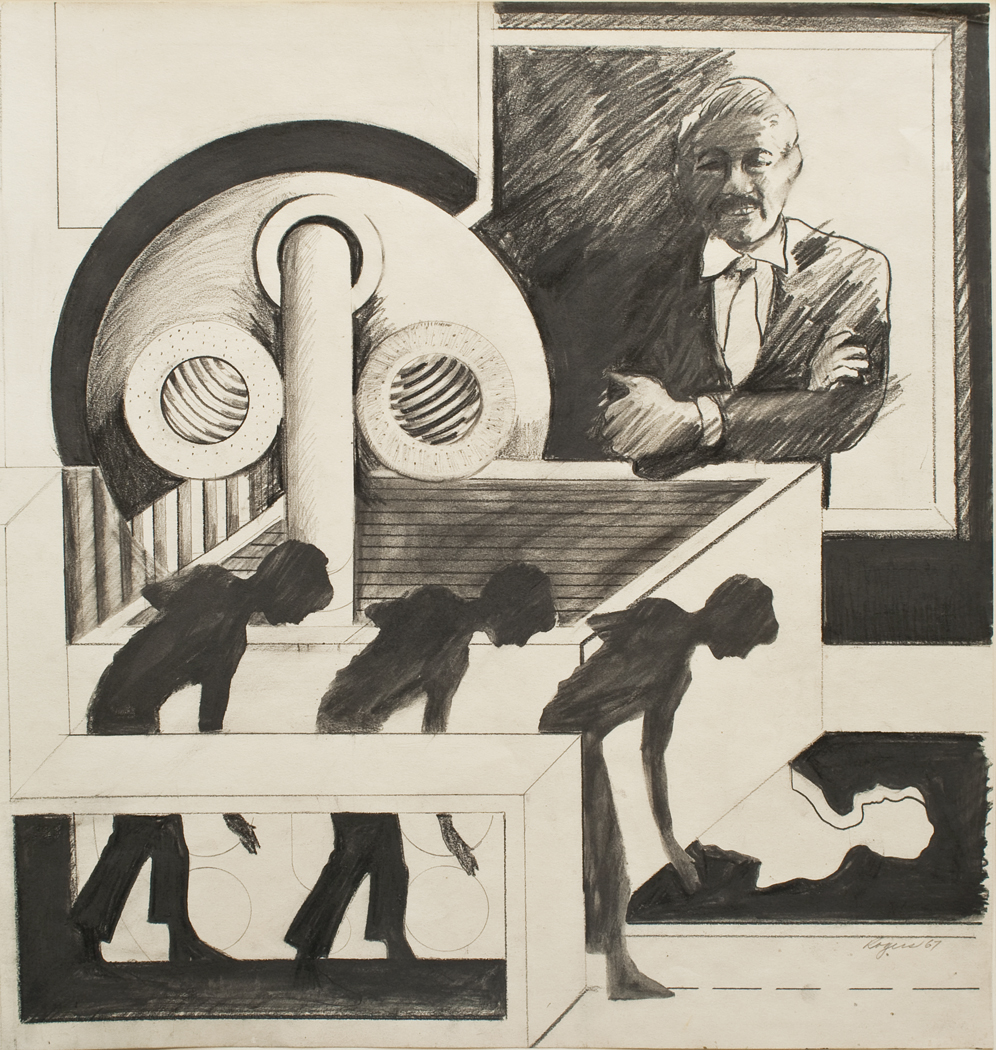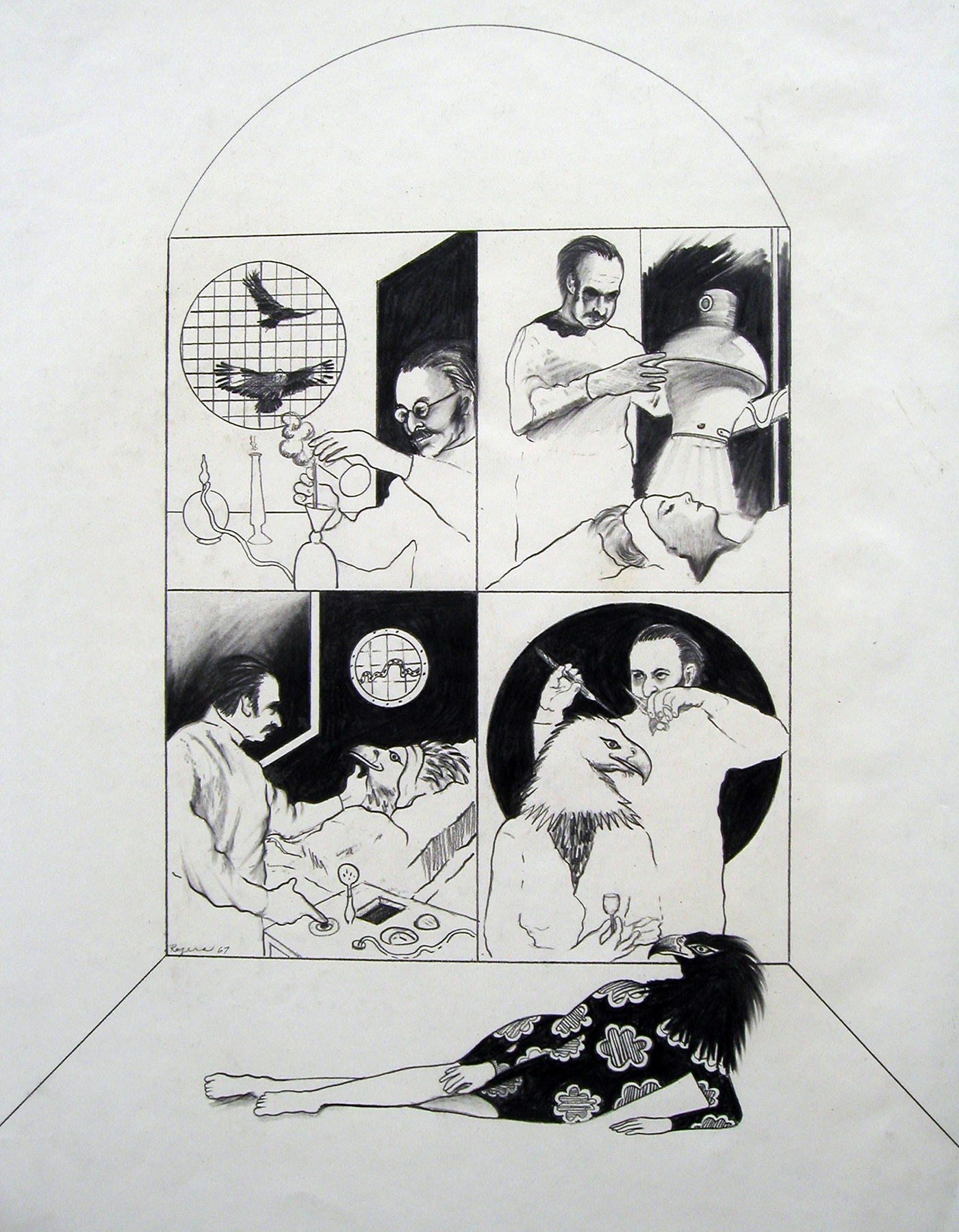 In Emblems of the Microcosm #3, Rogers creates a rich microcosm where beauty and hostility coexist. Forms envelope one anotherin a rhymic churning while vine-like tendrils are woven throughout a complex system of layered petals. In this densely populated composition Rogers creates an environment in which opposites are at war in a heroic struggle for balance. This painting serves as a symbol for the artist's own desire for inner peace amidst a tumultuous world.
While much of contemporary art practice has avoided outright beauty, Barbara Rogers has unabashedly embraced and explored it.
There are two important points that I want to make: (1) Beauty was not "in" during the period when Rogers was developing and elaborating her mature style, and she had to singlemindedly work against what she was being told artists should do. The result is that her work is completely original and cannot be mistaken for anyone else's. (2) While Rogers' work is indisputably beautiful, it is not merely decorative, but deeply philosophical. The underlying message is that something truly beautiful and worthy can emerge even when the world as we know it is destroyed.
Forces of imbalance and randomness are countered in compositions that still hint at the naturalist concerns of landscape traditions, but owe much to the formal exercises of non-objective painting. Though Rogers uses recognizable forms such as flowers, bits of architecture and Baroque decorative elements, she arranges these figures over ground in play that is purely formal.
What remains consistent in Rogers' work is the garden and her love of and respect for nature. From her earliest airbrushed paintings depicting nature as a pleasurable paradise—to her acrylics delineating nature as sublime destroyer to her oil paintings expressing nature as a submissive participant in the formal garden—to her mature works depicting nature as having won the battle. Rogers continues to revel in the awesome beauty and power of the elements and humankind's relationship with the life forms that exist within them.
Her design is not random, but rather symbolic as would be motifs found in Native-American pottery or Islamic scriptural and mosque paintings. Decoration in these instances conveys meaning, and this is what Barbara Rogers has achieved in her brilliantly pigmented, carefully choreographed canvases. Her use of multiple layers of imagery is stunning.
I make paintings I want to experience. It's not about what I want to see. It's about what I want to experience. Each time, it feels radically new.

My working process on these paintings involves continual changes in texture, form, and color that develop during each studio work session until the piece is realized, insisting on its own eccentric presence in the world.

Much of contemporary art practice has avoided outright beauty. I want to remain vulnerable to beauty. I want to be stopped in my tracks by something I call beautiful that I have never noticed or seen before.

Surviving Hurricane Eiwa in Hawaii changed my work from romantic realism to a hybrid combination of realism and abstraction of botanical forms.

I use the act of painting to try to go places that are previously uninhabited or unexplored, inside myself.

As a young girl from a farming village in Ohio I began my journey to becoming an artist with international exhibitions and having work in museum collections.
Welcome to the desert garden of Barbara Rogers.